On October 20th, 1903 Jean-Gabriel Domergue
enters the Ecole des Beaux-Arts in Paris

He is admitted into Cormon's studio under n°1055
(using the name Jean-Emile Domergue)
on November 9th 1906, under n°6874.
He frequents the studios of Lefebvre – Adler – Humbert – Flameng – Tony Robert Fleury.
(1907/1909/1910 on both sides)



Beaux-Arts Archive reference: AJ52-290
He is allocated a grant from 1905 to 1907.
He lives at 16 boulevard Magenta, then at 18 rue de Chabrol in Paris.
He remains at the Beaux Arts until 1910.

1911

In 1911, he works on the decoration of the theater in Agen. While preparing the 'Prix de Rome', Jean-Gabriel DOMERGUE, who has left his family home, becomes a fashion designer to sustain his independence.  
Pierre Laffitte, who runs 'FEMINA' magazine, sends him to the home of Liane de Pougy (1870-1950) to make sketches of her. In her long, slim-waisted figure he discovers an ideal of Beauty which he would cultivate throughout his life. (This model would go on to become Sister Anne Marie-Madeleine of Mercy of the Order of Saint Dominique)

During this same period, while looking for a housekeeper, the sculptor, Sarabezolles, offers him a manservant who is a Russian revolutionary refugee in need of work. He takes him into his service and the boy turns out to be entirely satisfactory.  
Then, needing to leave to the provinces for some time, he parts with him and gives him a warm letter of recommendation. (It is only in 1917 that he discovers that his former manservant was none other than Lenin the revolutionary!)


 1912-1913

The « Daffodil dress »

His painting is classical. He paints :
-« The Way of the Cross » which he would donate to the church of Saint Hilaire in Agen.
-A superb "Pietà" which he would donate to the church of Saint Martin des Champs in Paris, where he had made his first communion on May 9th 1901.


In 1913 he is awarded the first second Grand Prix de Rome with this work.
"A Rhapsode singing the glory of a hero on the outskirts of a village"

He donates this painting to the Museum of Agen who entrusts it to the care of the Mairie of Aiguillon. It is entitled "the Rhapsode".
During the 1914-1918 War

Mobilized as a stretcher-bearer, he nonetheless pursues his artistic activity by publishing drawings and lithographs depicting the German atrocities which he exhibits in May 1916 at the Georges Petit gallery in Paris. The exhibition opens with a quote from Napoleon: "The simplest sketch tells me a great deal more than a long report."
Following this action, Jean-Gabriel DOMERGUE is condemned to death by the Germans. He would be wanted more than twenty years later during the Second World War by the Gestapo and having been warned by a field officer from the occupying army, he is forced to leave Paris.
Then, when the Germans invaded the French zone in 1942, he would leave for Algeria.
1918
He marries Odette Maugendre, a sculpture student at the Beaux-Arts. She was a talented sculptor and would go on to exhibit with him on numerous occasions.
"My father, Maugendre-Willer, then headmaster of the Beaux-Arts in Lille, had taken me in 1906 to the Salon des Artistes Français. He and I both stood transfixed before a large canvas of 'The Young Girl in the Daffodil Dress'. The expression on her face and the colour of the clothing in which she was draped captivated us. In the days following the exhibition the critics revealed the name of the artist whose painting had attracted our attention. It was Jean-Gabriel. I was unaware at the time that some years later I would meet him one evening at a dance hosted by mutual friends and that I would become his wife."


| | | |
| --- | --- | --- |
| |   | |
| Her pieces of pottery on a table in the villa Fiesole |   | Painting depicting Odette |

1920

He is awarded the gold medal at the Salon des Artistes Français. It is from this year onwards that he becomes tremendously fashionable and very much in demand from all sides. He is approached by the advertising industry for catalogue covers and posters and by the fashion industry for designs. He is also in vogue with the society of that era for organizing parties and painting the 'Parisienne'.

A poster for the Couture Ball

Designed by Jean-Gabriel DOMERGUE to announce the ball organized by the employers' federation of dressmakers on December 8th 1922, at the Continental Hotel in Paris.

Under the aegis of the G.L Manuel Frères gallery he creates an art fair entitled "Fashion by Artists" with a team of painters, sculptors and decorators. The aim of the fair, which would take place for 10 years, was to bring the artists' esthetic mediations to the fashion designers. Each exhibitor is allowed to send in six designs. Each day some of the exhibited designs are produced by a fashion house and presented on models.

Attracted to all forms of art, Jean-Gabriel DOMERGUE produces watercoloured drawings of set designs for theaters in Paris and London. He even leads a theatrical company of amateur actors in Paris, the 'Escholiers', whose productions achieve relative success.

Decorative arts also appeal to him. In 1921, he decorated the hall of the Château d'Osmond.
In January 1922, he exhibits a design for a dining room at the Salon des Décorateurs. Later on he exhibits a design for Mistinguett's bedroom.
Despite this abundance of activity, the 'Gentlemen's Clothing Committee' call on him to create a "Gentlemen's fashion fair" where artists are invited and are asked to suggest new ideas for clothing.

July 14th, 1933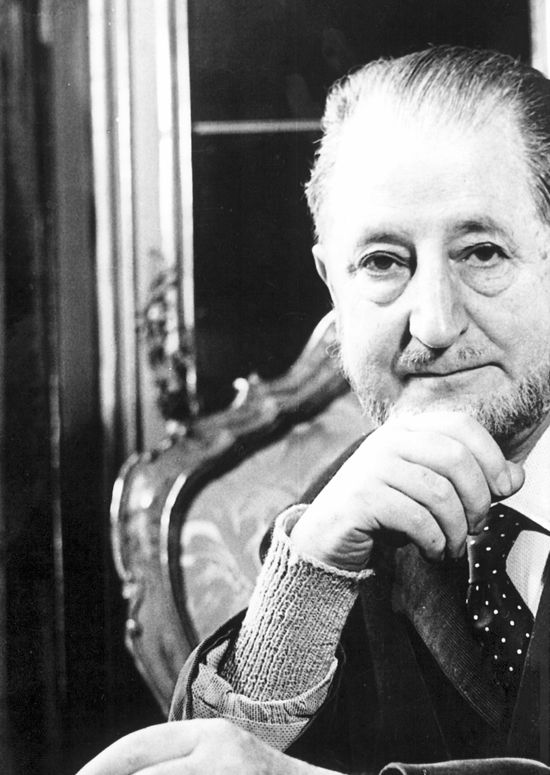 He is awarded the title of 'Chevalier de la Légion d'Honneur'.
Passionate and fascinated by Art in all its forms, he is above all a talented painter.
Many women want to be painted by Jean-Gabriel DOMERGUE and as he once said :
"It is not in the least paradoxical to say that a portrait often gives a woman a new awareness of herself, for it often highlights many aspects of her beauty that she was entirely oblivious to, or, at least, was not fully conscious of. That is why there are many women who progressively come to resemble their portrait."

Within a few years, he creates a new form of woman: slender, slim, lithe, with a swanlike bosom and a nonchalant face whose wide eyes look upon the world with desire perched on an elongated neck.

The 'Parisienne' is born and sets the tone for the rest of the world. The elegance, refinement and lavishness of his models' costumes put the finishing touches to the dream being he has created.